On May 22th, HBAFA was visited by Ma Jie, the Assistant President of Hebei Elite Group, Chen Qiang, Vice President and Deputy Secretary of Hebei Institute of Communications, and their team.
In the conference room of the multiple-use building, the visitors were received by Zhang Jianmin, Managing Vice President, Zhen Xinheng, Vice President, Zhen Mo, Vice President, Sun Zhiqiang, Deputy Party Secretary and Vice President as well as other leaders. Both sides exchanged views upon teaching, research, school-running features and development plan.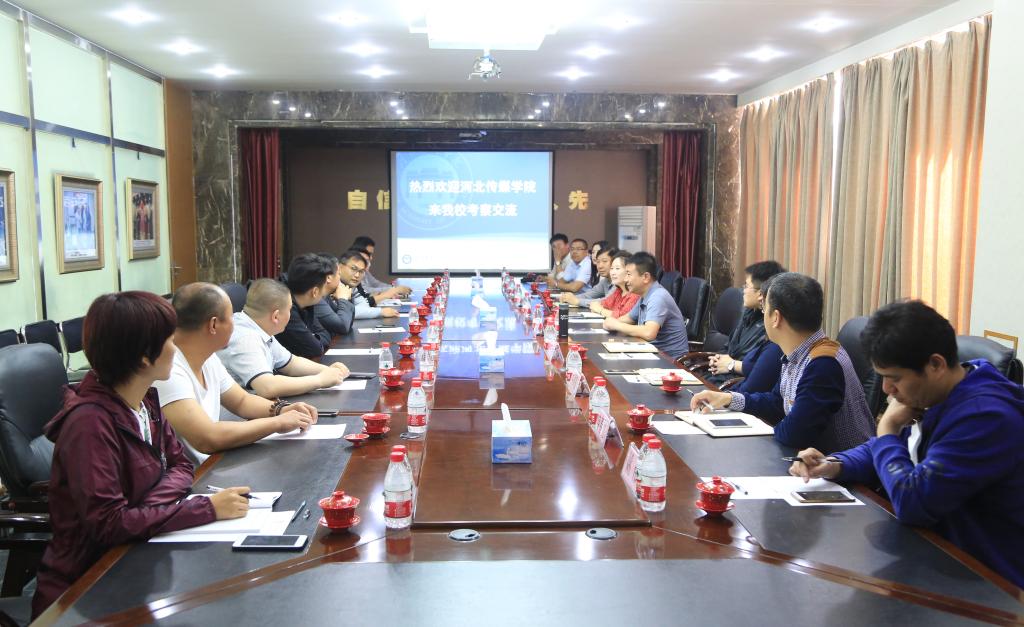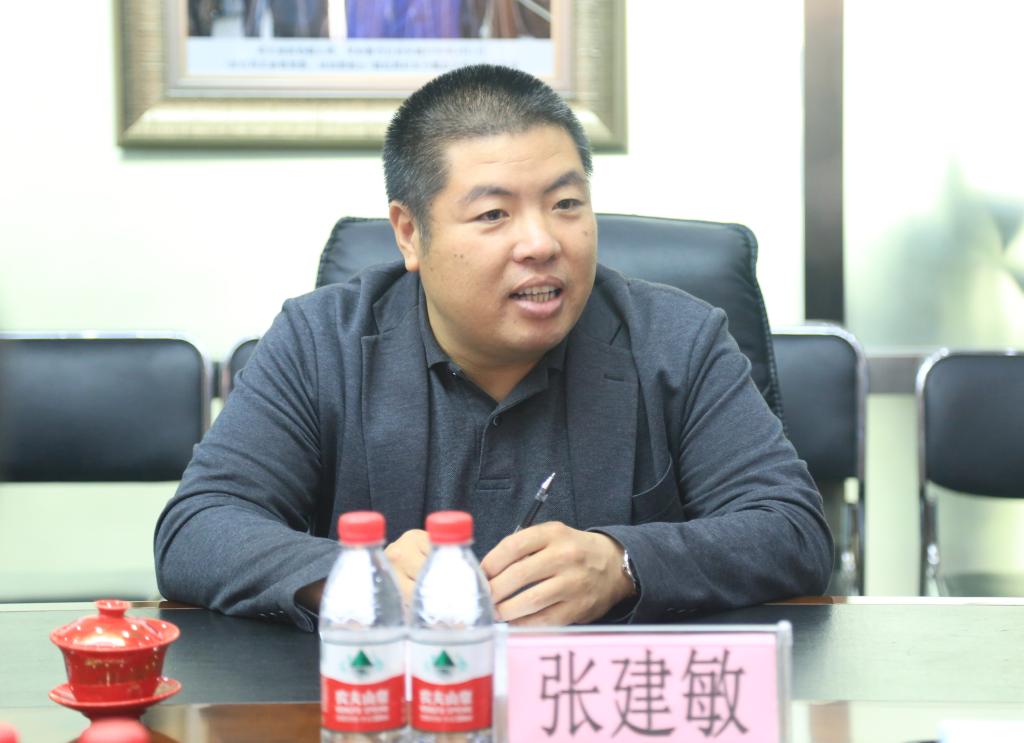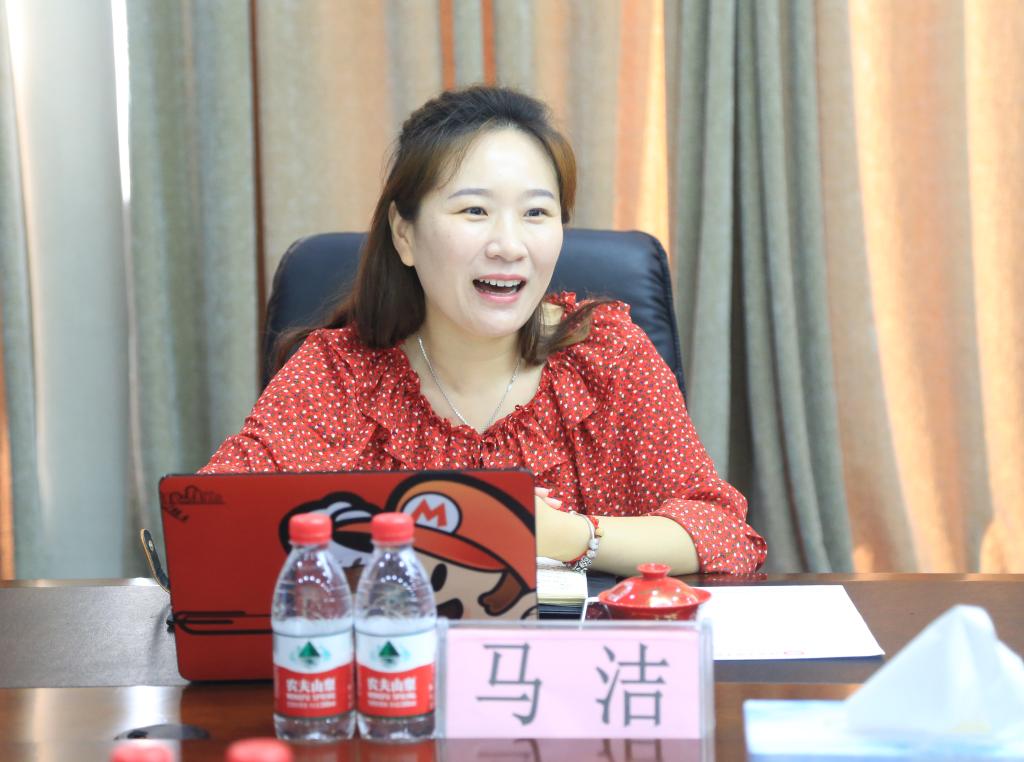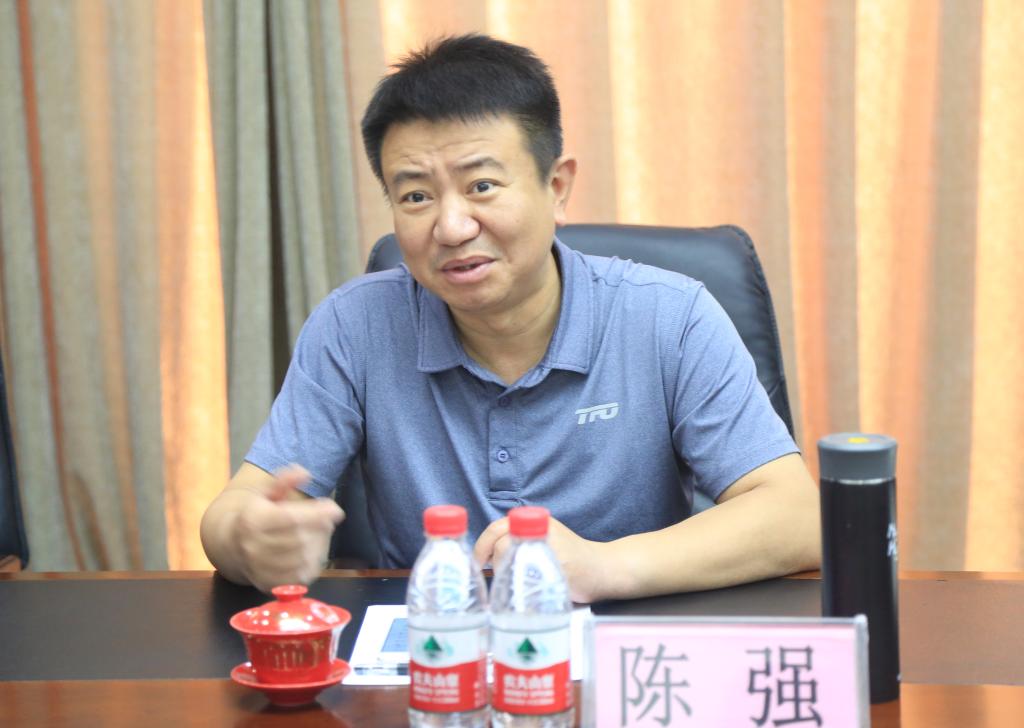 Then, they visited the Finance Office, the Department of Human Resources, and the School of Animation. Meanwhile, they also exchanged ideas upon faculty construction, asset management, students administration etc.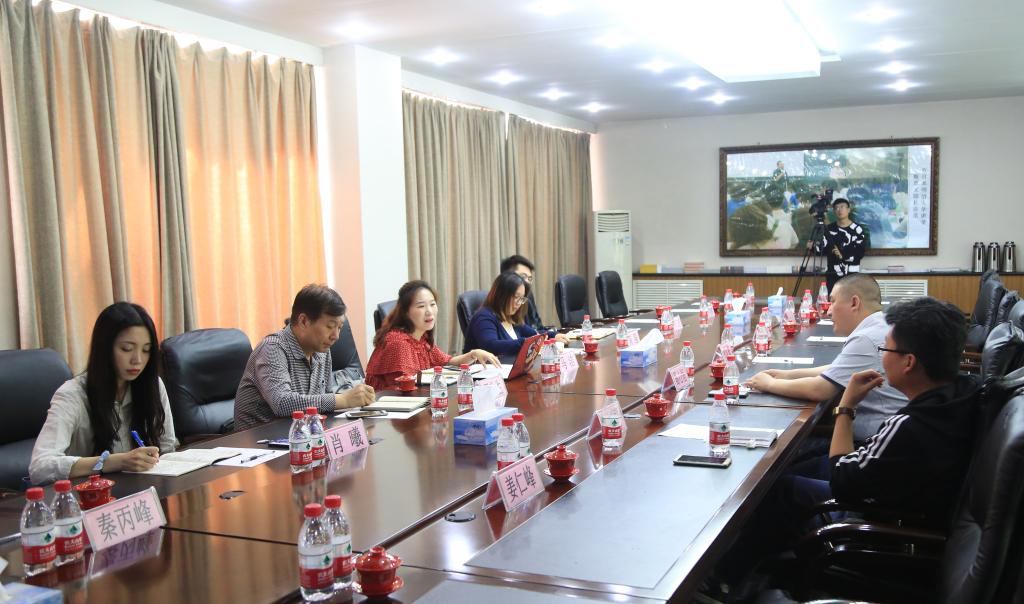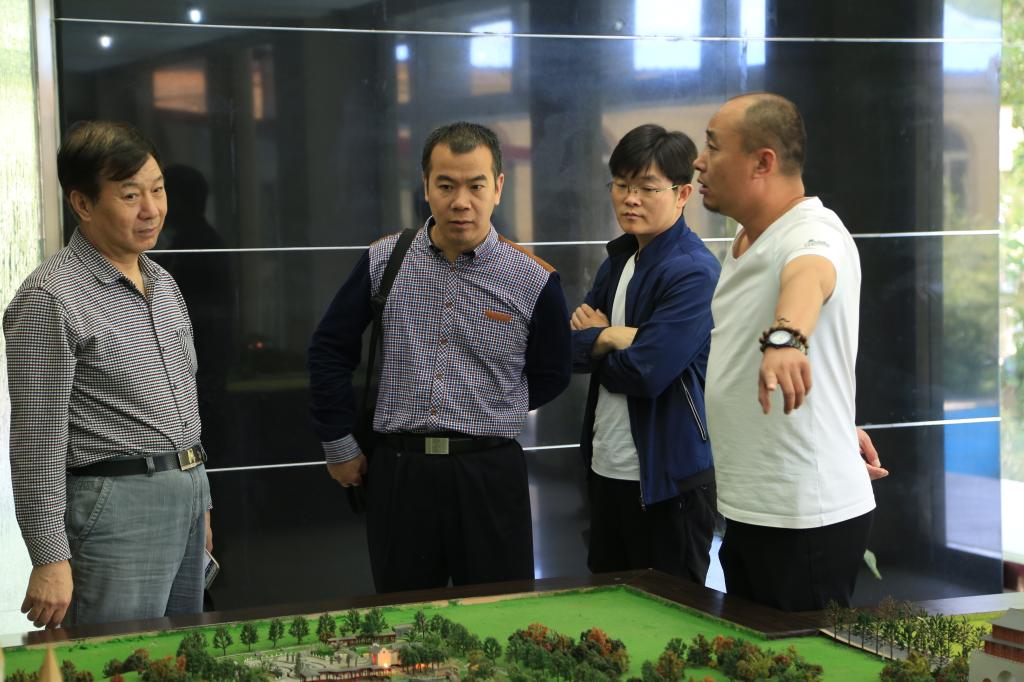 Accompanied by leaders of HBAFA, the visitors saw the Group of Castles, Jiming City, Wanfo Towel, and so on. They were surprised by the beauty of the campus, and spoke highly of the building and campus culture construction.