On April 15, Zhu Jiahua, the President of Southern University College in Malaysia, and his colleagues visited HBAFA to discuss joint programs. They were warmly received by President Zhen Zhongyi in the conference room in the multiple-use building.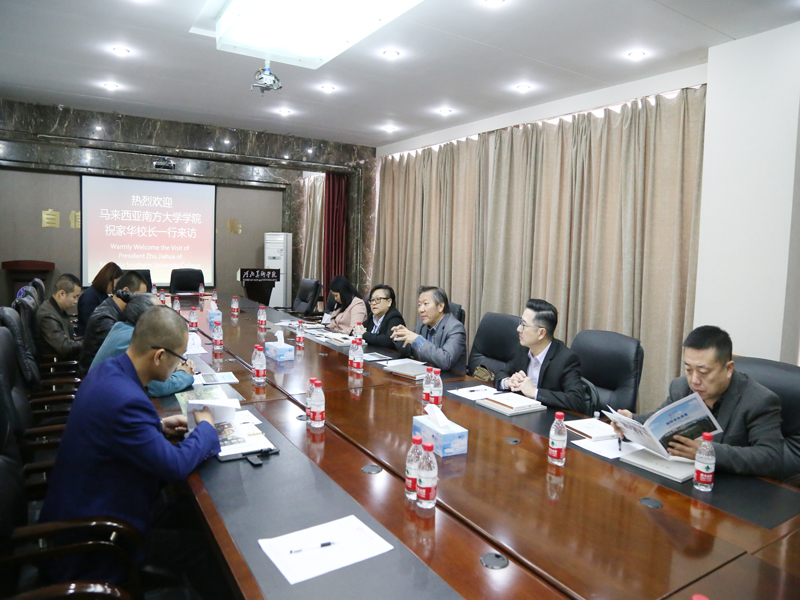 The two sides exchanged viewed upon education, teaching, teachers and students exchanges, joint major construction, art communication etc. Primary cooperative intention has been reached and memorandum of cooperation sighed.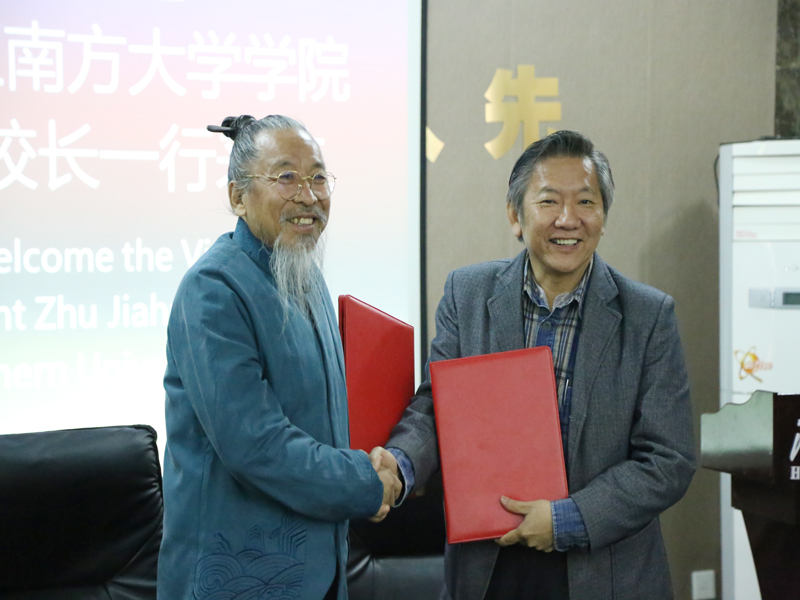 Accompanied by President Zhen Zhongyi, Zhu Jiahua visited the South and North Campuses and learned the conditions and construction style of HBAFA.