On March 28, 2018, Xu Guoqiang, the Party Secretary in Huihua College of Hebei Normal University, and his team visited HBAFA, who were received by Sun Zhiqiang, the Deputy Party Secretary and Vice President of HBAFA, and other leaders in the conference room in the multiple-use building.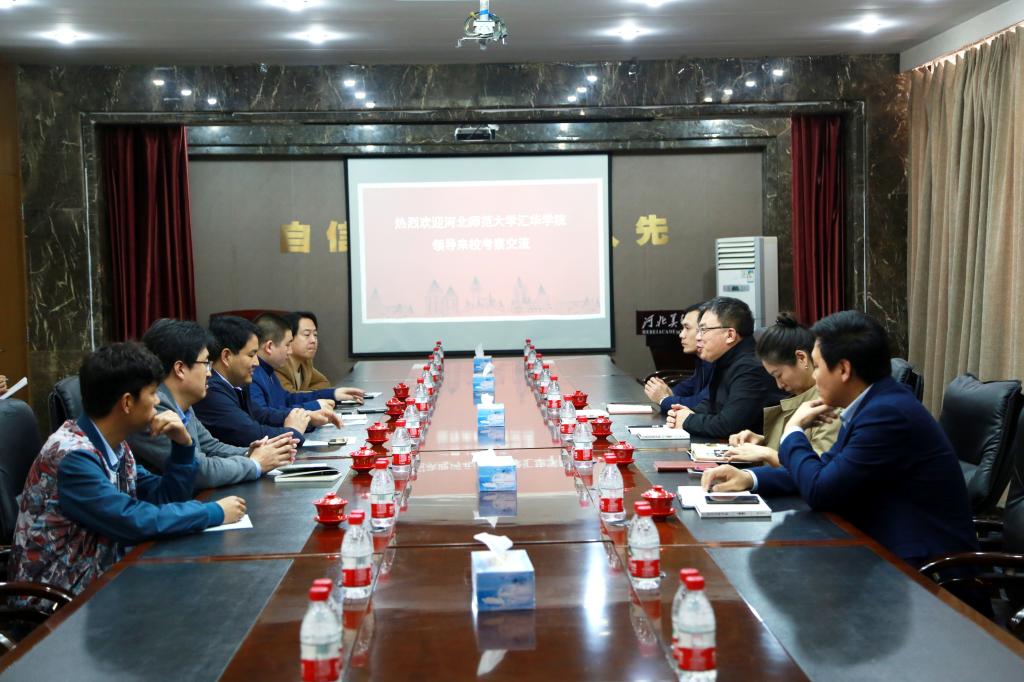 Sun Zhiqiang, the Deputy Party Secretary, extended warm welcome to the guests and introduced the attending leaders. Ma Lifeng, the Director of President's Office, introduced the basic conditions of HBAFA and played the short video. Then, the two sides exchanged ideas upon many other issues, including teaching, education,school-running thoughts etc.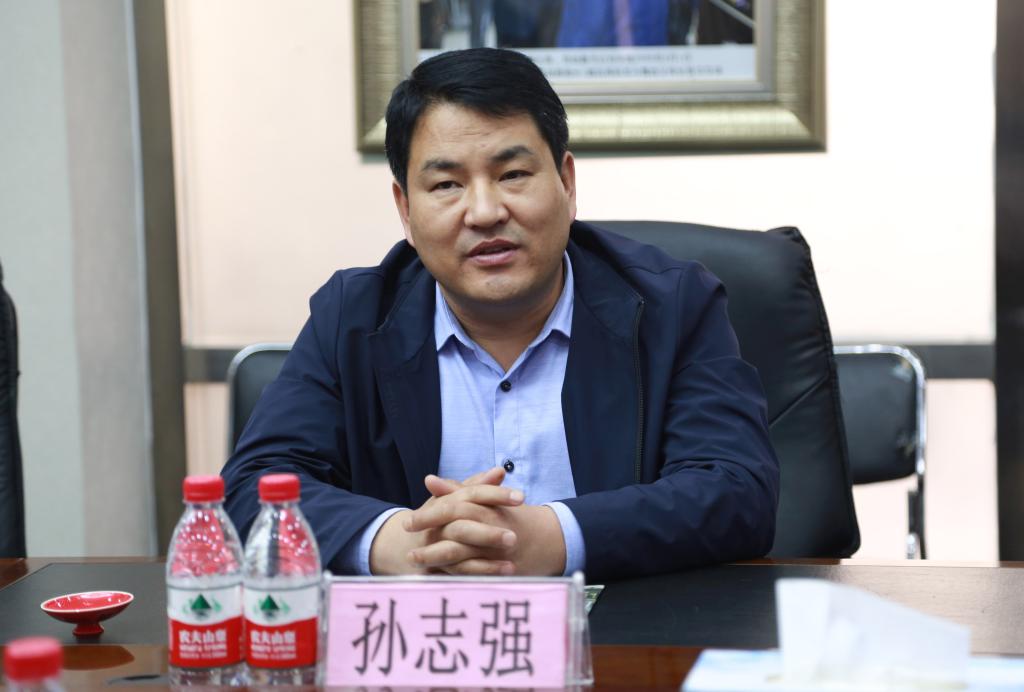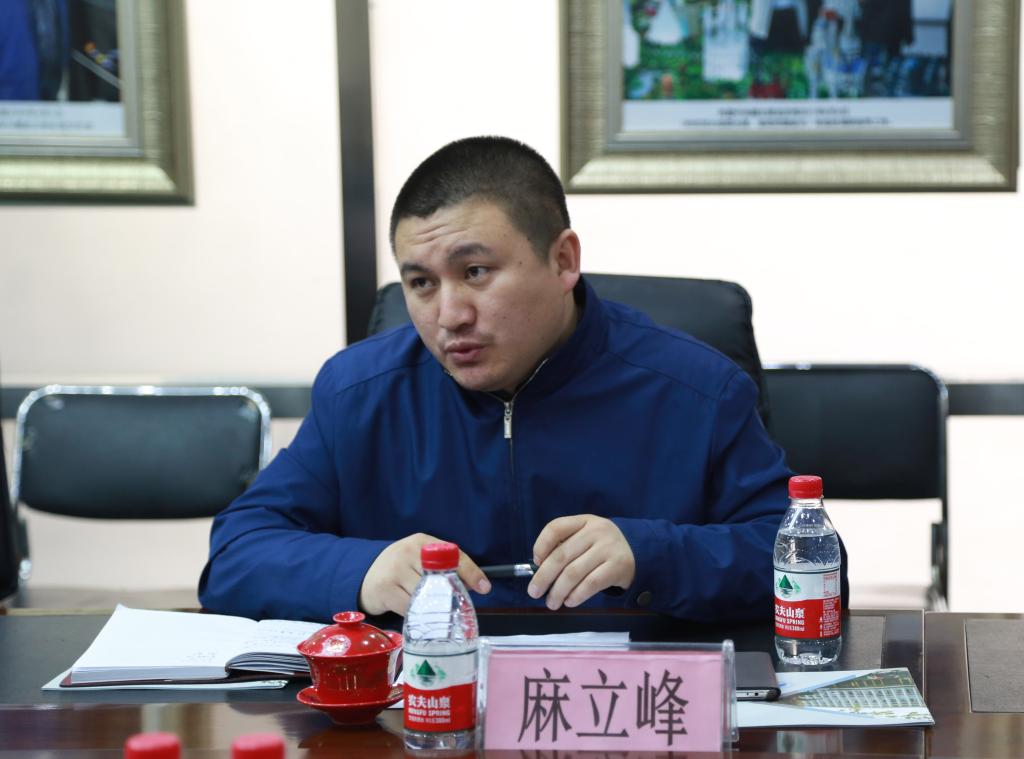 Accompanied by Sun Zhiqiang, Xu Guoqiang and his team visited the exhibition hall of the School of Sculpture, underground gallery, Twin-towel Bridge, Jiming City, Confucian Temple, Guan Yu Temple etc. The guests were surprised by the fast development, vast campus, unique construction and advanced equipment. They fully affirmed the achievements of HBAFA.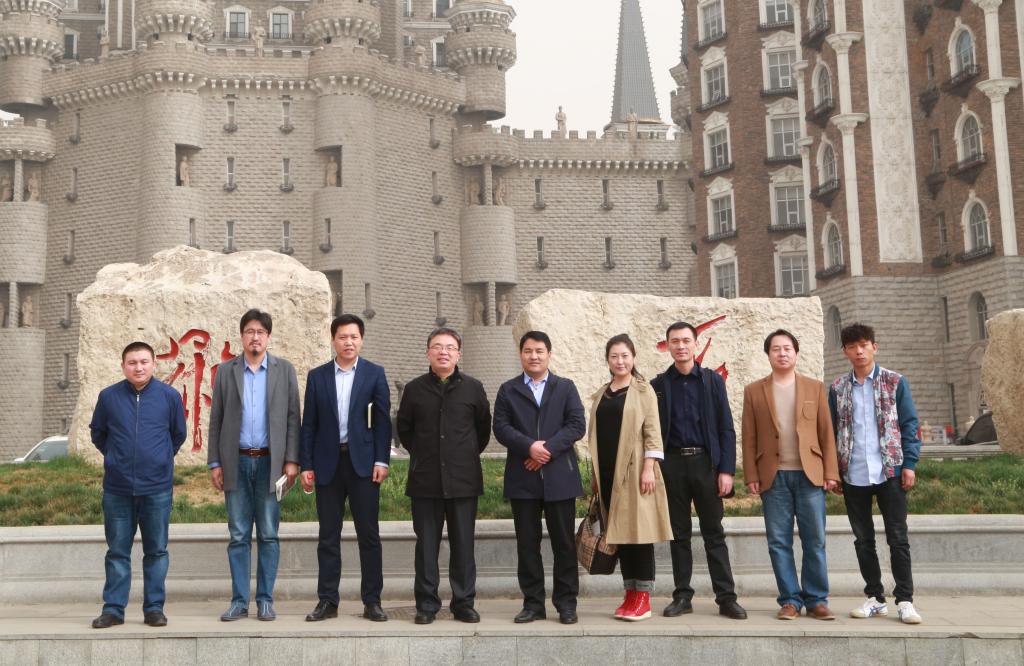 Other leaders from Huihua College were Guo Xiaobo, the Head of Infrastructure and Asset Department, Qin Xiaoxiao, the Head of Art Department and Zhao Liang, the Deputy Director of Academic Affairs Department.