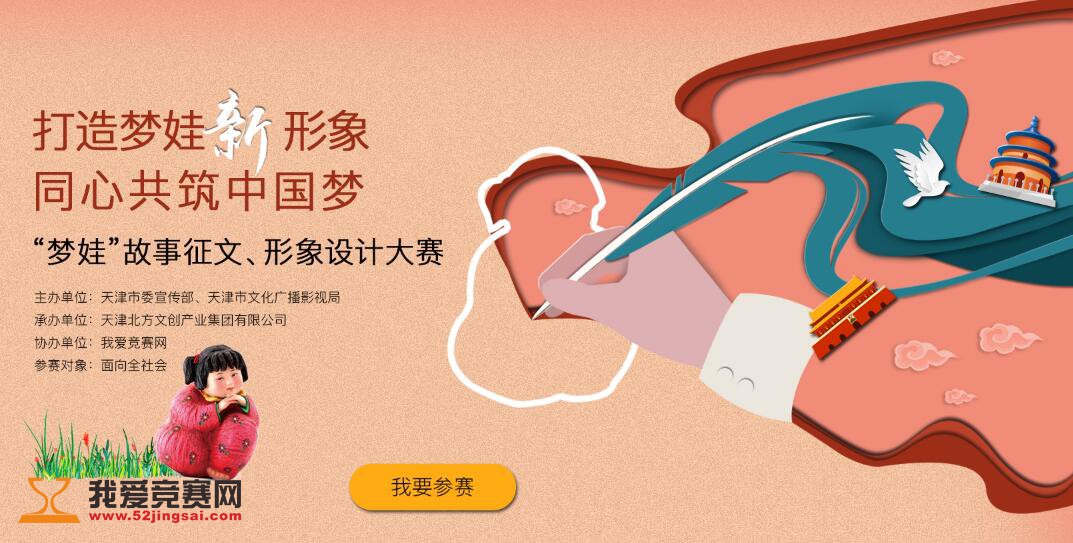 1. Theme
The competition aims to enhance the culture connotation of "Mengwa" and give her new life in the new era by the method of re-writing her story and re-designing her image. Taking "Mengwa" as the protagonist, the story and image should accord with the core values of socialism as well as the spiritual connotation of "China Dream", and display artistic imagination and new ideas.
2. Organisations
Host Units: the Propaganda Department of Tianjin Municipal Committee and Tianjin Culture, Broadcast, TV and Film Bureau
Undertakers: Tianjin North Culture and Creativity Industry Group Limited Company
Co-organizers: 52jingsai.com
3. Contents
(1)"Mengwa" Story Competition
(2)"Mengwa" Image Contest
4. Schedule
(1)Works Collection: December 26, 2017—March 18, 2018
(2)Works Selection: March 19, 2018—March 31, 2018
(3)Publicity and Awarding: After seven work days of publicity, the organizing committee will arrange the awarding issues.
More Information: http://www.52jingsai.com/mengwa/